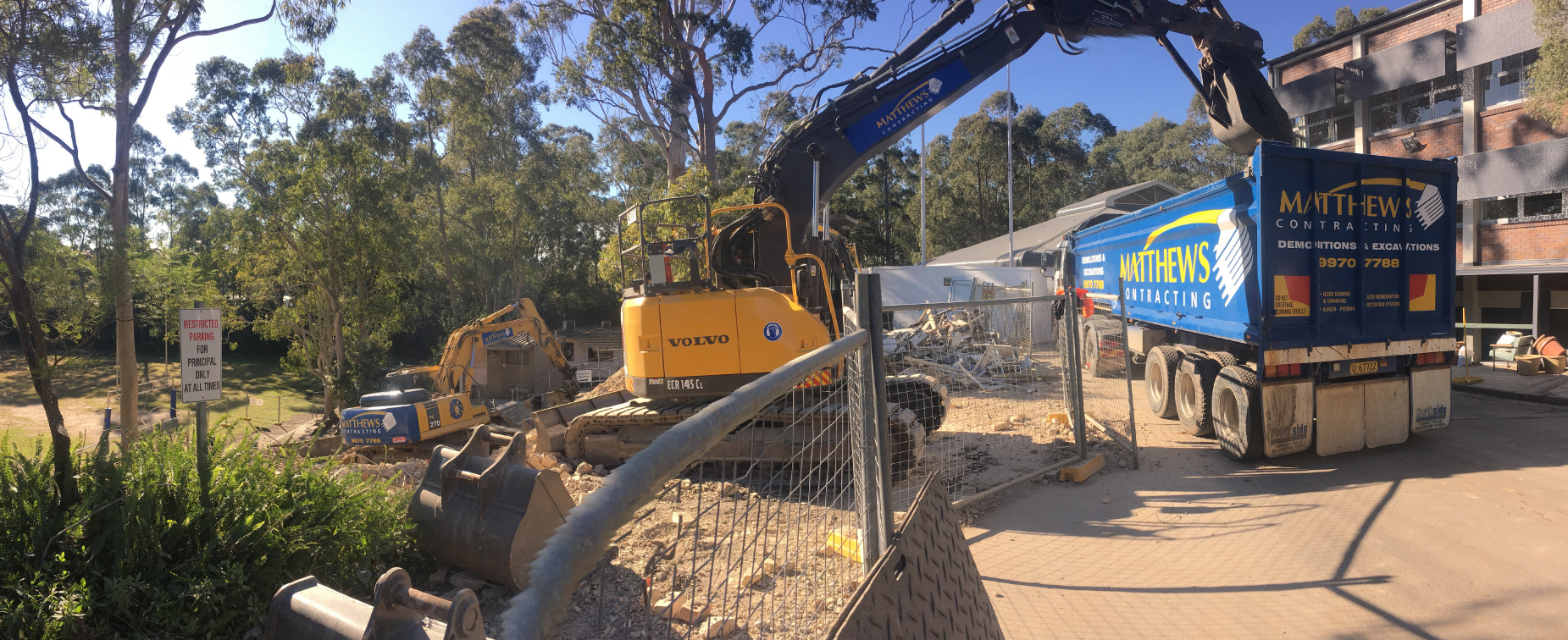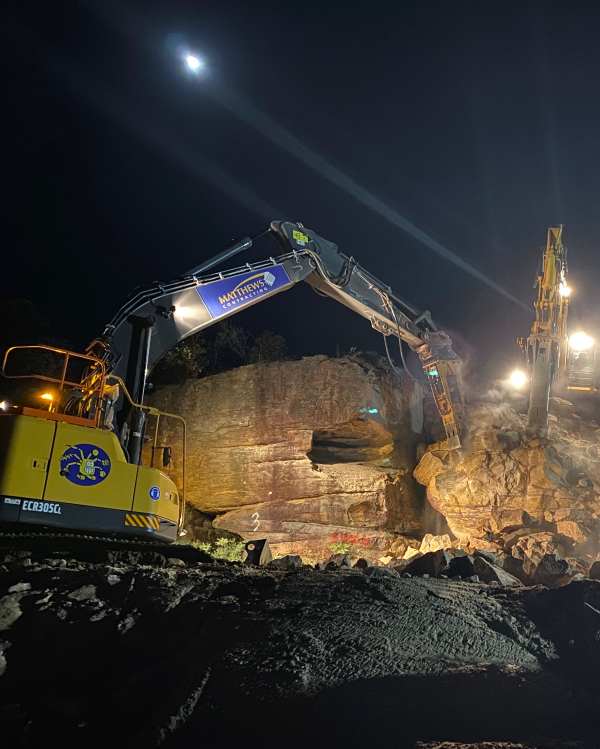 Semi-Permanent Retaining Wall
This photo shows an example of a semi-permanent retaining wall. We helped develop a custom design and assisted with the installation which saved our clients' money. Our experienced team are full of ideas and solutlons to help with your project.
Permanent Concrete Retaining Wall
Example of permanent concrete retaining wall, used to stabilise a steep site prior to building. Retaining walls are complex structures because of the extreme strength required to hold back the land and also the heavy volume of water it contains in wet weather.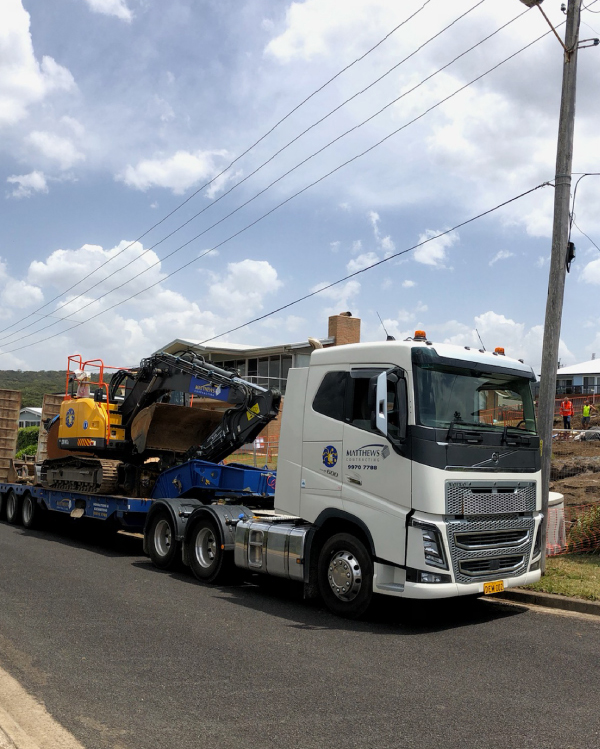 Multi-level Shotcrete Wall
Multi-level Shotcrete wall. There are many engineering methods used to construct retention systems and Matthews Contracting has built them all. This method uses concrete sprayed over a reinforcing framework and is particularly suitable to consolidate loose material.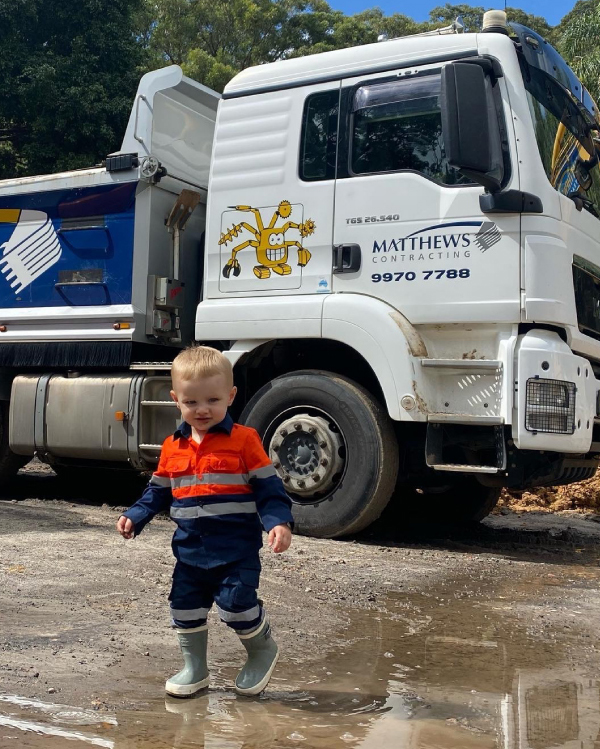 Permanent Retaining Wall
This retention system uses piers and a concrete head beam that supports concrete infill walls. This is an extremely strong construction method for large areas and high retention.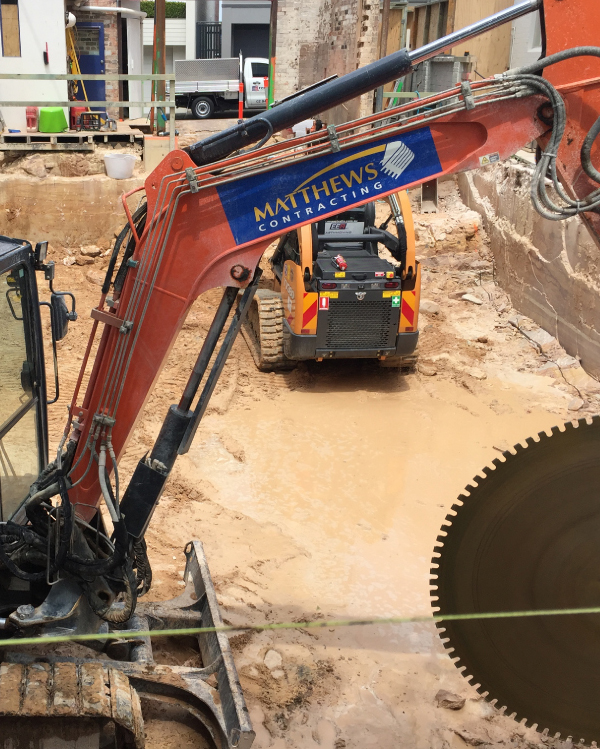 Permanent or Temporary Wooden Retaining Wall
This type of retaining wall is typically used for 50ft soils and tight spaces. The wall seen in this photo is made from wood planks and galvanised steel beams. which is cost effective and easy to install. Matthews contracting has all the necessary equipment to install the steel uprights and works with the accuracy required to ensure tidy timber placement between the steel.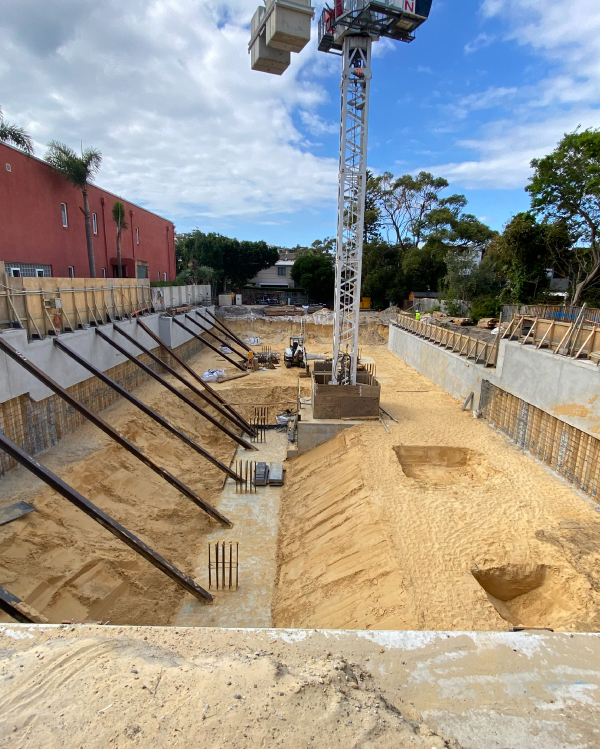 Large Permanent Retaining Walls
Even the most complex retention systems has been built in the past by Matthews Contracting. This large project shows the capability of the company to deliver to engineers exacting requirements.